Self-Knowledge Journal
A contemporary source of traditional non-dual teachings.
Self-Knowledge Journal is published in print quarterly, and also available on-line and in eBook versions.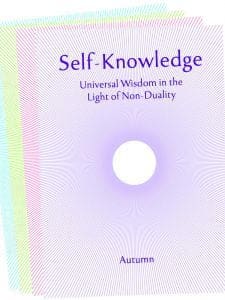 Each issue provides fresh material for everyone interested in non-duality as a philosophy and as the practical path to fulfilment of the highest human potential for knowledge of Self as universal Reality.
All content is entirely devoted to non-dual teachings and the connections with all aspects of life, culture and the world's wisdom traditions.
The price of a one year subscription (print and on-line) is £12/€14/$15. The on-line only version is £5/€5.50/$6.
Please enter your details and we will send you the journal (and/or login details) and forward the invoice by email.
You may cancel the subscription and claim a full refund at any time in the first six months.